Varun Apartment, Delhi
This sprawling 2800 Square-foot abode in Delhi is laden with thoughtfully harmonized décor. Designed for a lovely family of five, every space flows seamlessly into one another whilst maintaining a distinct character of its own. Adhering to the client brief, incorporating the concept of open-plan dining and living makes for a grand opulent sight at the entrance. Thus, the open plan doubles as an intimate party place to entertain a large gathering of friends and family. Since the clients are a well-travelled couple with an inclination to rich luxurious aesthetics, each space is designed with focus on luxurious clean aesthetics.
The Main bedroom speaks of luxury combined with intimacy. The intricate amalgamation of Italian stone with gold glass adds an uber luxurious feel to the master. The balcony makes for a comfortable space to breathe in fresh air with the morning tea with a backdrop of a vertical green wall. A customised cosy bedding with ample storage to store and enjoy one's favourite book in the evening. For the elder daughter's bedroom, we decided to go for a customised hand painted glass painting and added a hint of rawness with wooden battens and textured brick tiles. The overall aesthetic for this room is of a young dynamic bedroom. The Kitchen is custom made to cater to the client's requirement of extra storage with a neutral nature-inspired colour palette.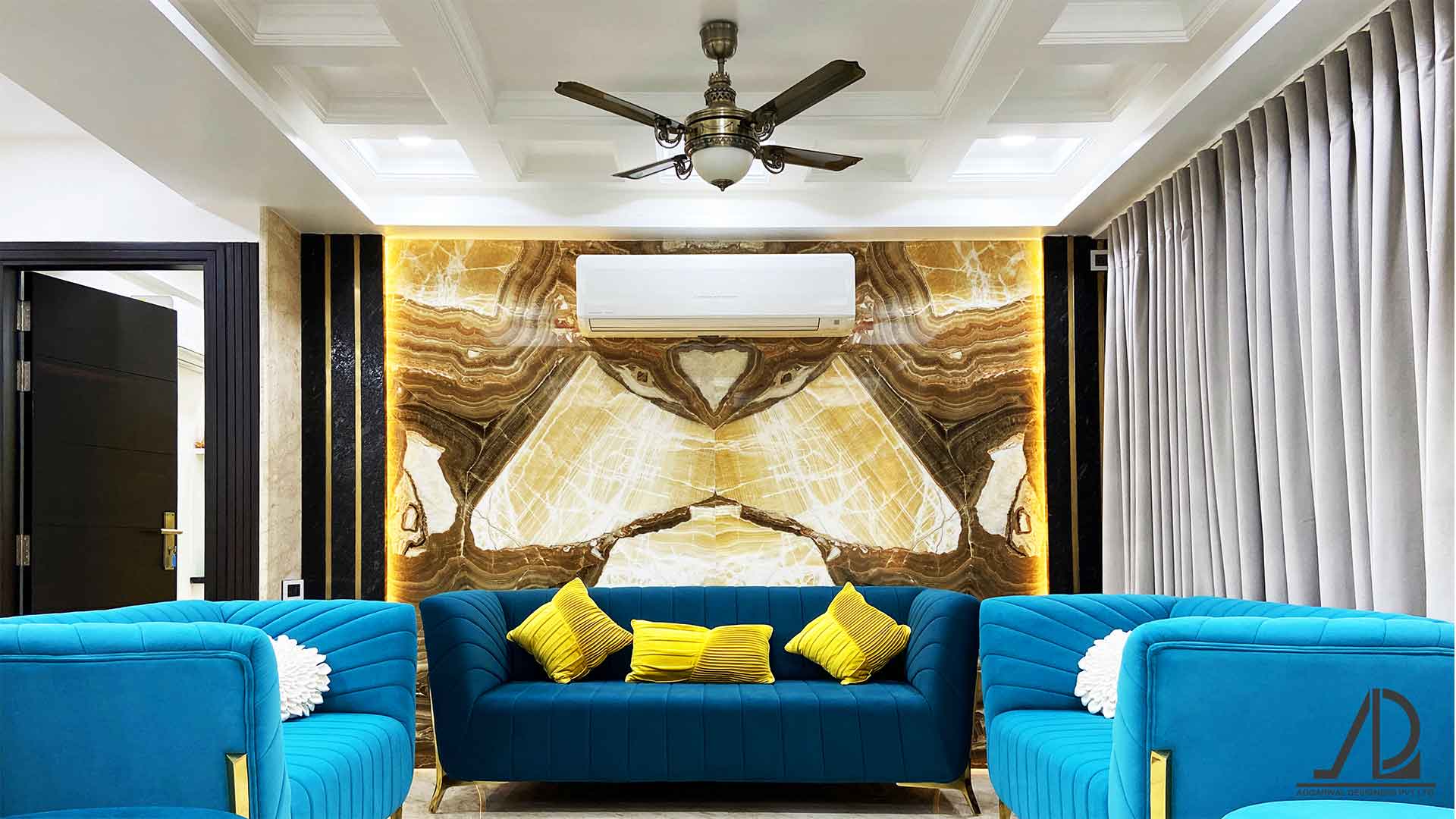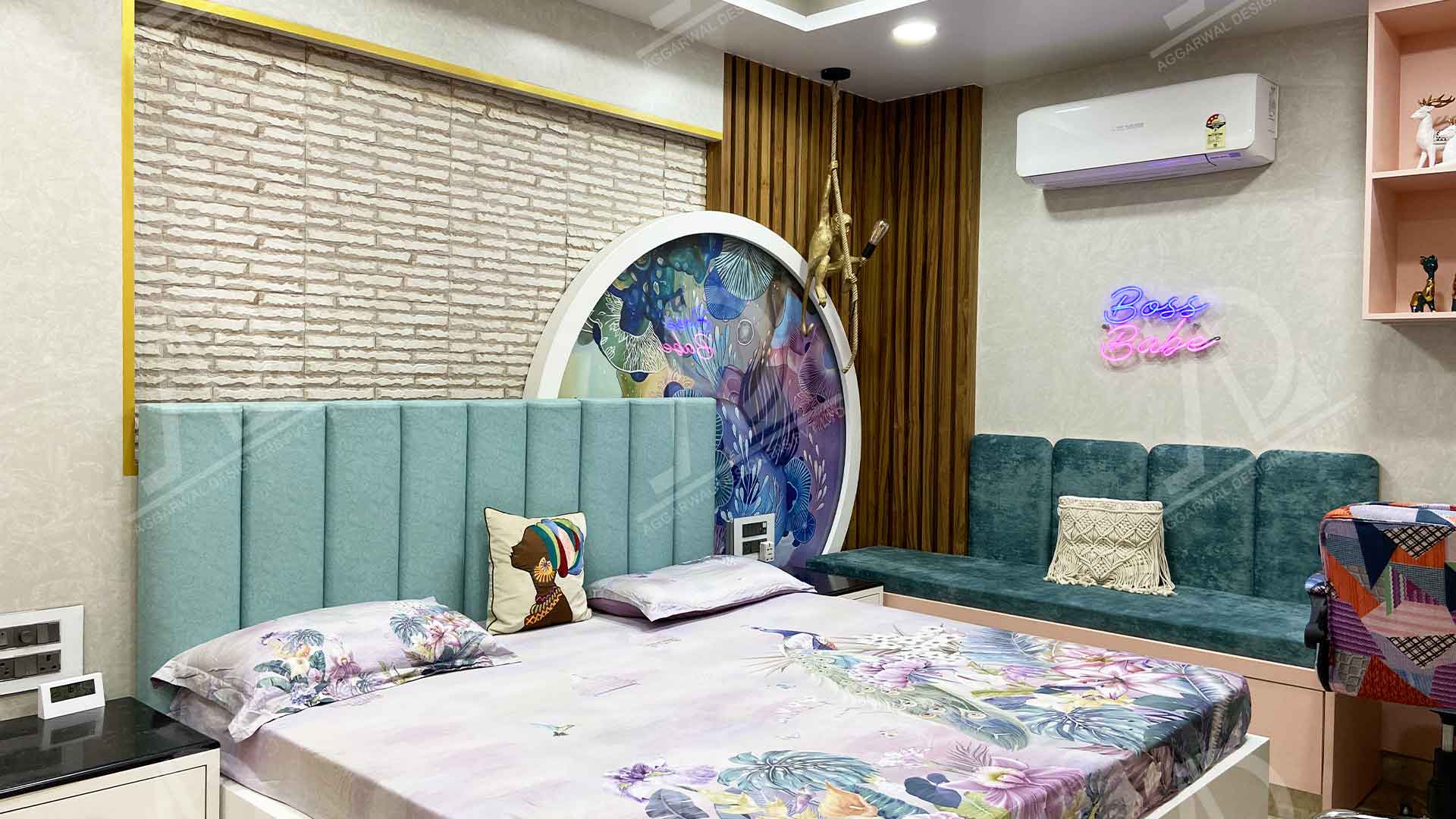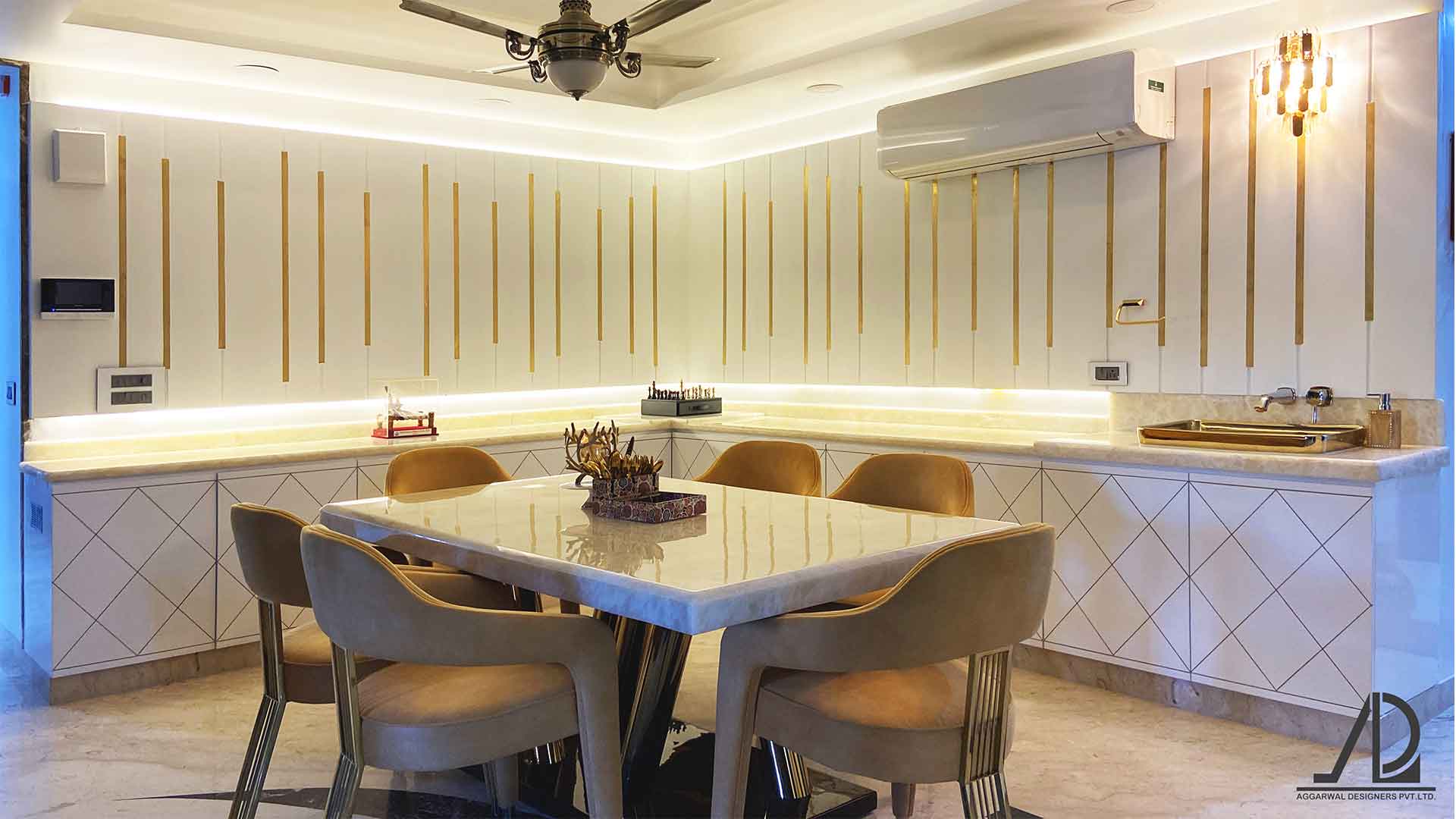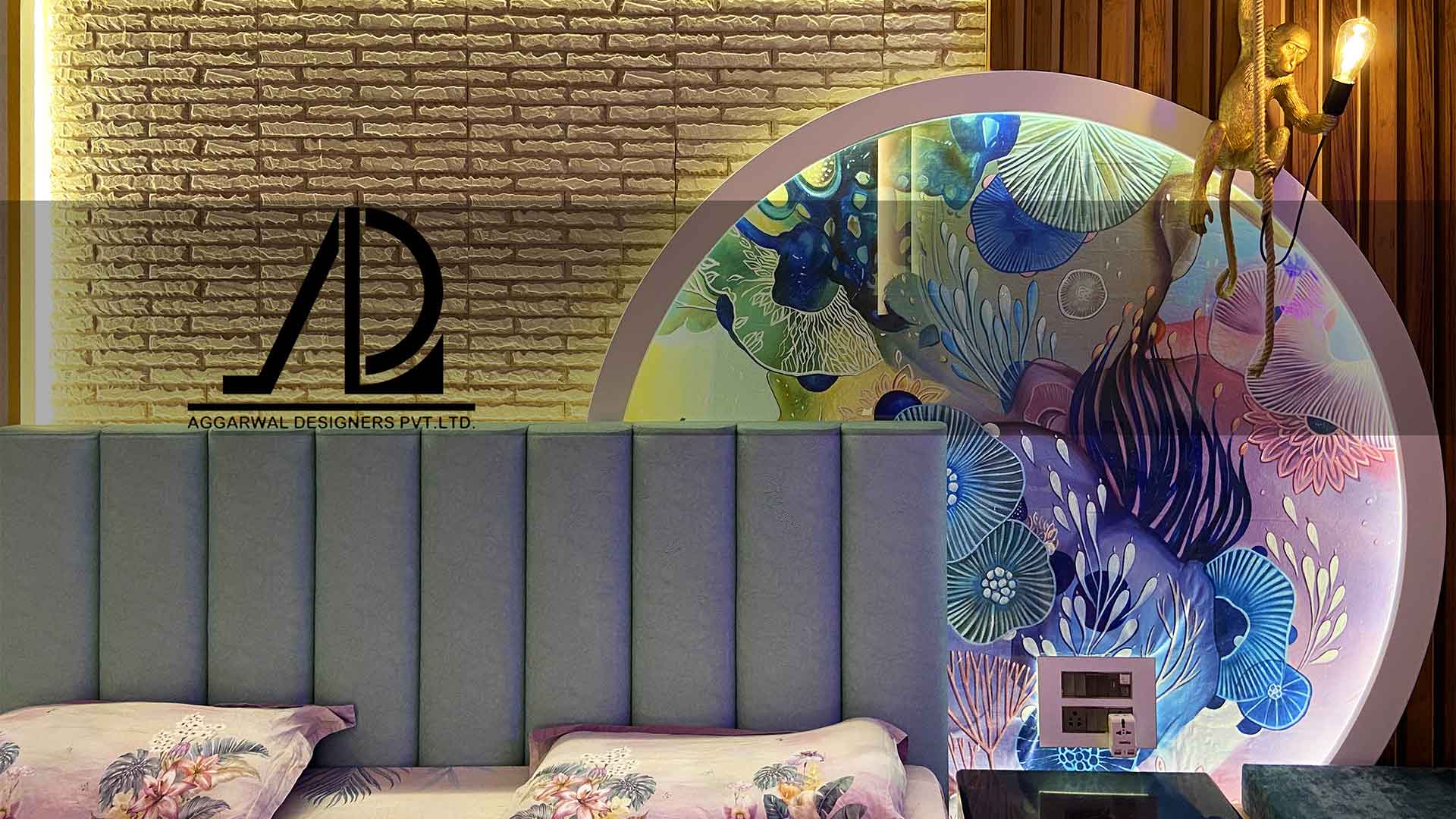 Let's work together !